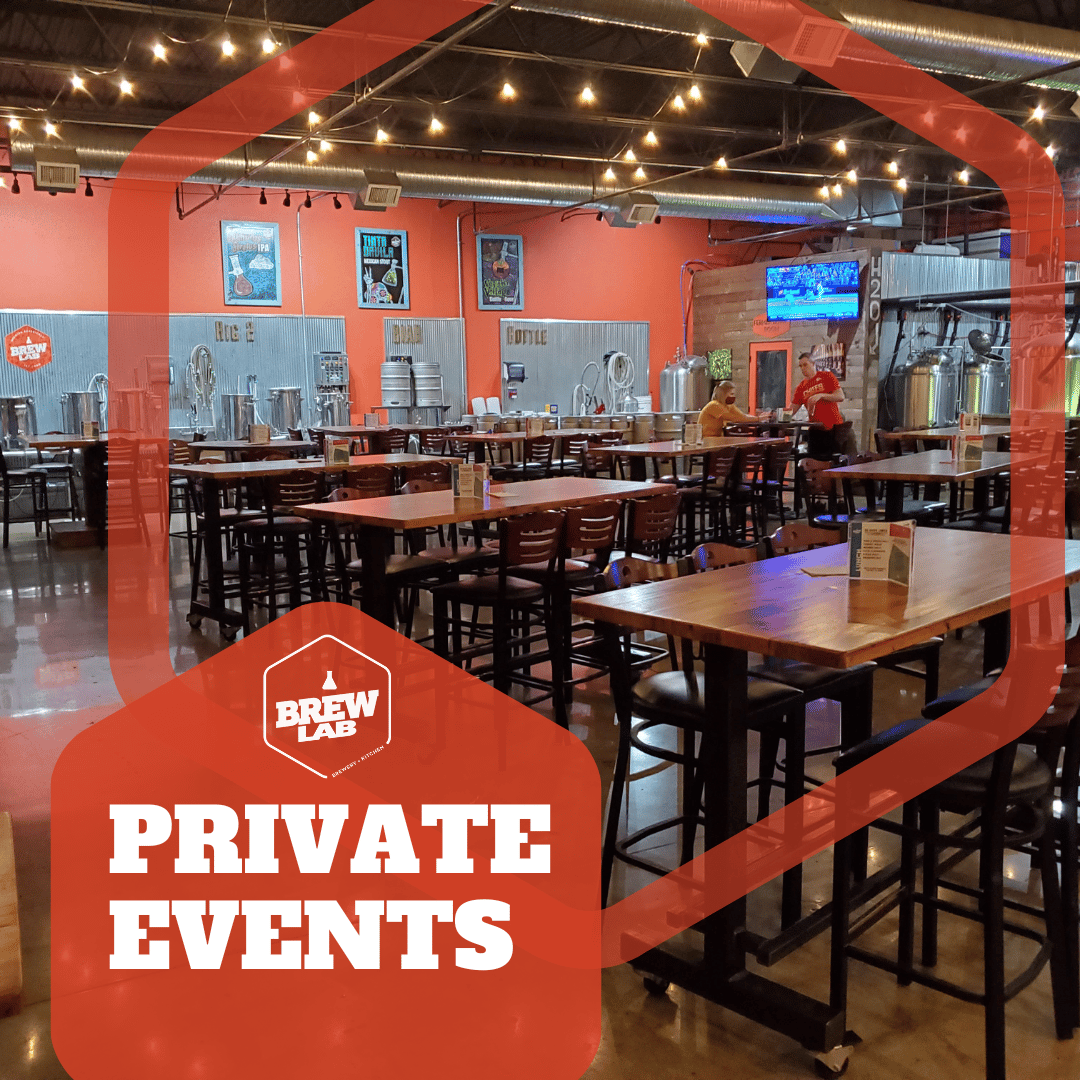 The Perfect Venue for Your Next Event - Brew Lab in Downtown Overland Park
The Perfect Venue for Your Next Event - Brew Lab in Downtown Overland Park
When Brew Lab was formed the goal was to create a unique atmosphere, brew great beer, and turn out awesome food. Check. Check. Check. What wasn't anticipated so much was the space would be such a popular attraction for events. Lo and behold, it has become just that. All types of events have been hosted at Brew Lab.
The wide open Taproom space is ideal for groups up to about 180 people. and the smaller, more private, Grain Room can accommodate groups of approximately 30 people comfortably. The rustic, industrial, motif adorns the entire space providing an upscale setting. In terms of flexibility, most of the tables have wheels and can be positioned to accommodate a variety of table configurations. This allows for groups of all sizes to gather and even allows for opening the entire room up for other events.
Over the years we have worked with residents, businesses, and not-for-profits to host a variety of events. The Brew Lab space has hosted hundreds of events. Fundraisers, graduation parties, reunions, and even wedding receptions are all very common. Complete with adjustable lighting, audio visual equipment, and a small stage that has hosted talent from local performers to nationally known artists.
The next time you need a cool and flexible venue for your event, make sure you check Brew Lab for availability first.
TAP ROOM EVENT SPACE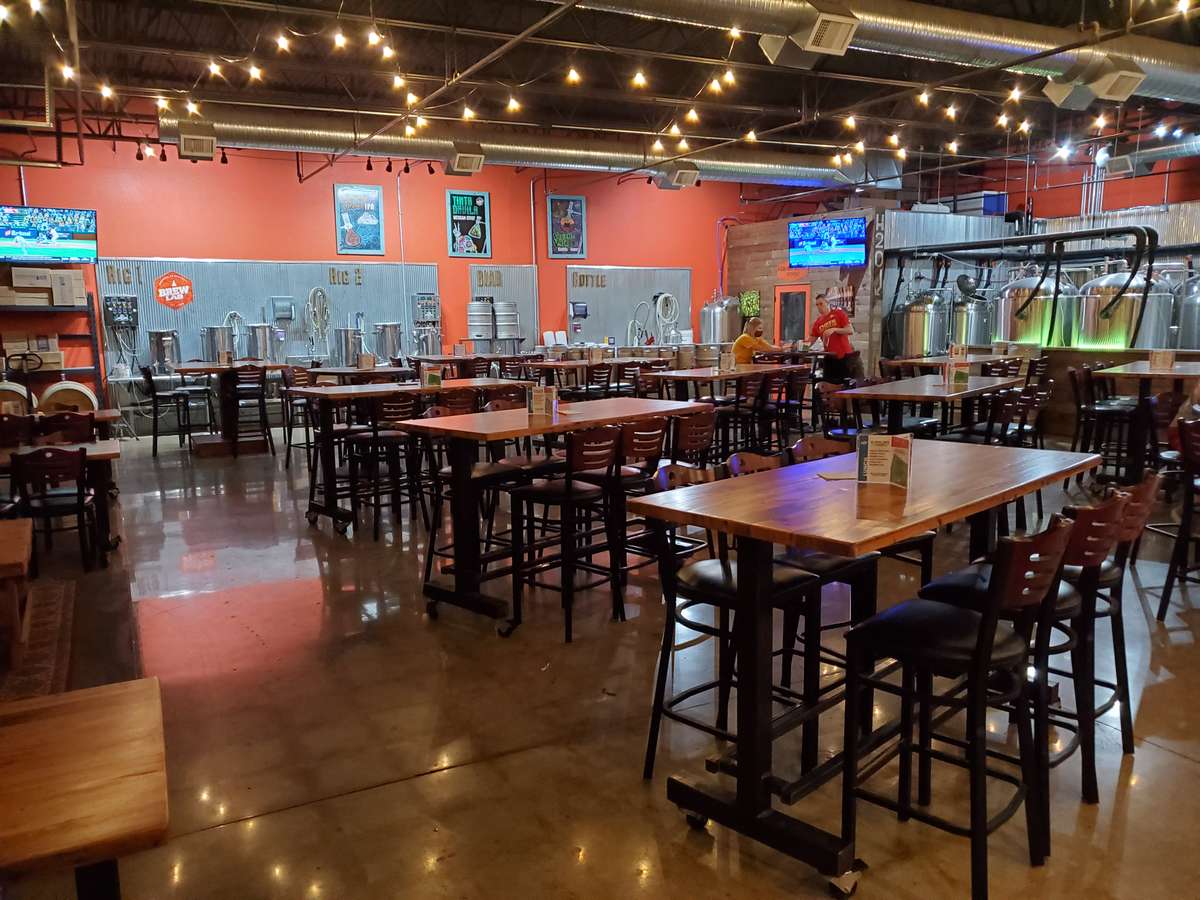 The taproom is a massive open area that includes multiple large screen televisions and a projection screen along with full audio-visual capabilities including a microphone and stage. The Tap Room has a full bar with a dedicated bartender and servers.

You've got options!

OPEN EVENT IN TAP ROOM

If you simply want to reserve space for a small number of attendees, during business hours with other customers present, there is NO CHARGE for the use of this room. Just reserve with plenty of notice and we will make sure to have enough tables available for your party.

PRIVATE EVENT IN TAP ROOM
In the event you want use of the entire facility exclusively for your group, there is a rental fee. This fee varies depending on the date, times of use, and other factors. Tuesdays are not available for closed events. Friday and Saturday evenings are typically not available for closed events. PLEASE CALL to discuss your needs to obtain pricing on a private event in the Tap Room.
GRAIN ROOM EVENT SPACE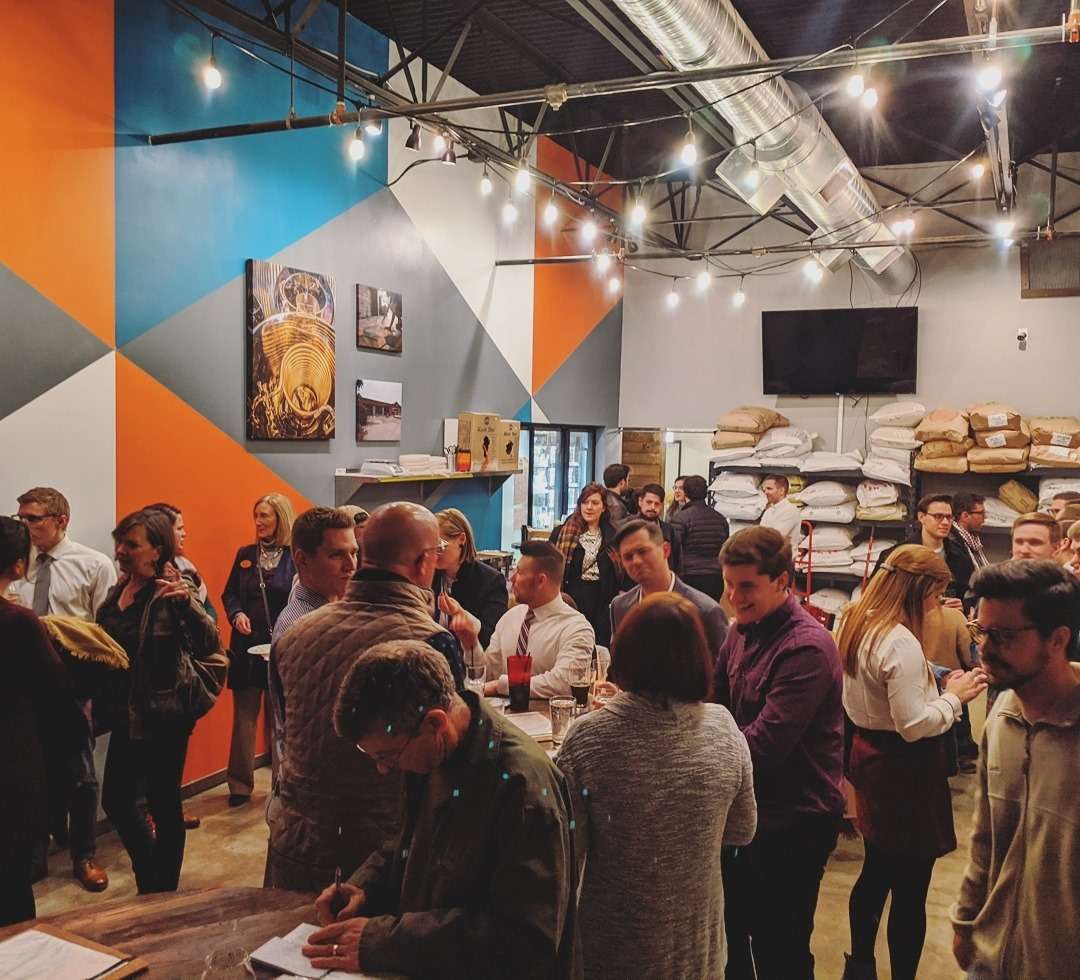 The Grain Room is a smaller space for more intimate events. It seats 25 comfortably and has plenty of standing room for 30-40 people. This room is separate from the main Tap Room and is partitioned off by privacy curtains. The colorful, industrial space has a large screen television and is ideal for networking events, birthday parties, receptions, and smaller parties. Booking the Grain Room is FREE of charge. When you book this room, the remainder of the Tap Room and bar will stay open to the public. You will be assigned servers exclusively for your party.From November 25th to December 31st, Brew Lab hosts a Hoppy Holiday Pop Up Room. Seat, Table, and Room Rental Rates May Apply.